Thrive Write Curriculum is a high school English curriculum that focuses on teaching struggling writers writing skills, critical thinking, and rhetorical analysis skills.
The curriculum is naturally differentiated because it asks students to gather evidence and use the evidence to support their claims. 
That means that struggling students, including ESL/ELD and Sped students, all the way to honors students can apply the content at their level. In these activities, there is truly no… wrong… answer. The only wrong answer is not trying.
These lessons have been used successfully in alternative schools, continuation schools, private schools, charter schools, and public schools. All students are able to discuss rhetoric and analyze literature through this curriculum. 
All the steps involved in each lesson will lead students to be more intentional about their writing responses, not waste any time, and have no choice but to become a better writer.
The steps included in these lessons prevent problems rather than create a need to constantly reteach. 
The students will build their rhetorical analysis skills as they practice the steps involved. They will know that each step of the lesson will prepare for their writing assignment at the end. They will already know that they will always respond in writing, so having a strategy as they read will help them have no problem finishing.
Many of the lessons will motivate students to succeed because the process will be clearly laid out. All the units are project-based, with sentence templates, and writing prompts. Also, many of these units can be used and adapted to any text or texts that you are reading in class.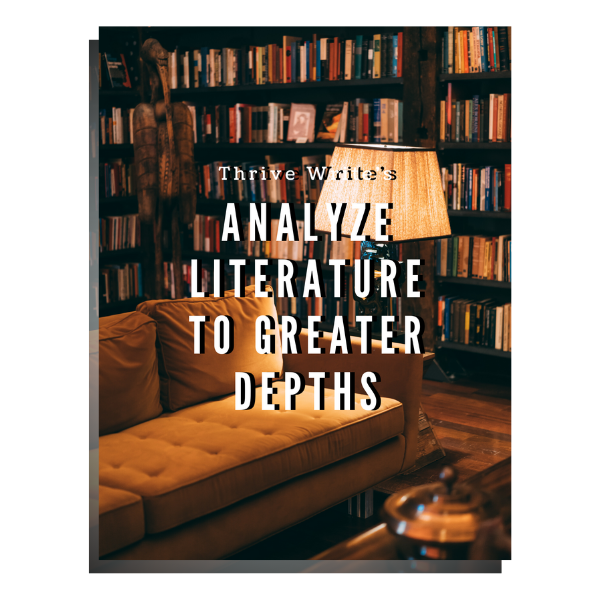 This is a guide to teach students a sentence-by-sentence response to quotes as a journal response and I use this as a guideline for teaching solid and interesting conclusion paragraphs. 
If you are like me, you notice that students rarely know what to write in conclusion paragraphs because they "feel like they've already said everything worth saying."
Well, the Journey to Connection helps them to get to the core of the reasons the author wrote the original text, why the original audience cared about it, why it lasted through the years, and why we still read it today. This gives them an ability to reflect upon the text in an interesting and strategic way and feel proud to end their papers with a bang.
Sign up to receive that HERE and look for it in your inbox. When you get those first emails, make sure to star the emails so that you can continue to get ideas on how to use this for your class and other great resources.
We care about making an impact on this next generation to help them respond thoughtfully, think critically, be successful in whatever they choose to do.